13bis, Av. de la Motte-Picquet
75007 PARIS
FRANCE
Phone : +33 6 01 72 91 69
Email : antoine.acker@tobeable.com
www.tobeable.com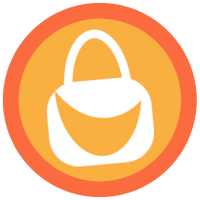 Based in Paris, our company develops search engine since 2000.

As AI (thanks to Bing!) :
"tritOO appears to be an online shopping platform or search engine that helps users find and compare products before making a purchase online. It appears to have a large catalog of products from various e-commerce merchants, allowing users to compare prices and features before making a purchase. The platform may also offer price alerts or other features designed to help users save money when shopping online. Some of the search result show that tritOO allows users to sign up for free to access their product listing and catalogs."
2023 October
The Website is online on October, 2023. We will deploy the services in the coming weeks.
The economic model is based on directories pay the sales generated by visitors sent on our partner sites: go through tritOO to buy a product on the Internet and we perceive a commission !